New show date
The Guangzhou Electrical Building Technology (GEBT), originally scheduled for this month, will now take place from 3 – 6 August 2022 at the China Import and Export Fair Complex in Guangzhou, China. This year's theme, "The integration of the smart ecosystem", will highlight key growth areas in the market, with leading brands spotlighting the latest technologies and products and will offer further opportunities for creating broader business collaboration.
Asia's premier platform for the electrical engineering and intelligent building markets
The 2021 show welcomed 2,036 exhibitors and 97,688 visitors*.

To highlight development trends for smart cities, energy saving and building efficient technology, the 19th edition of Guangzhou Electrical Building Technology will cover electrical engineering and intelligent building markets.
GEBT 2022 continues receiving the strong supports from renowned industry associations globally, holding a series of the customised concurrent seminars and networking events, exploring the development trend of the fast-growing China's building technology market, and expanding more business opportunities for industry players.

 *counted with concurrent event: Guangzhou International Lighting Exhibition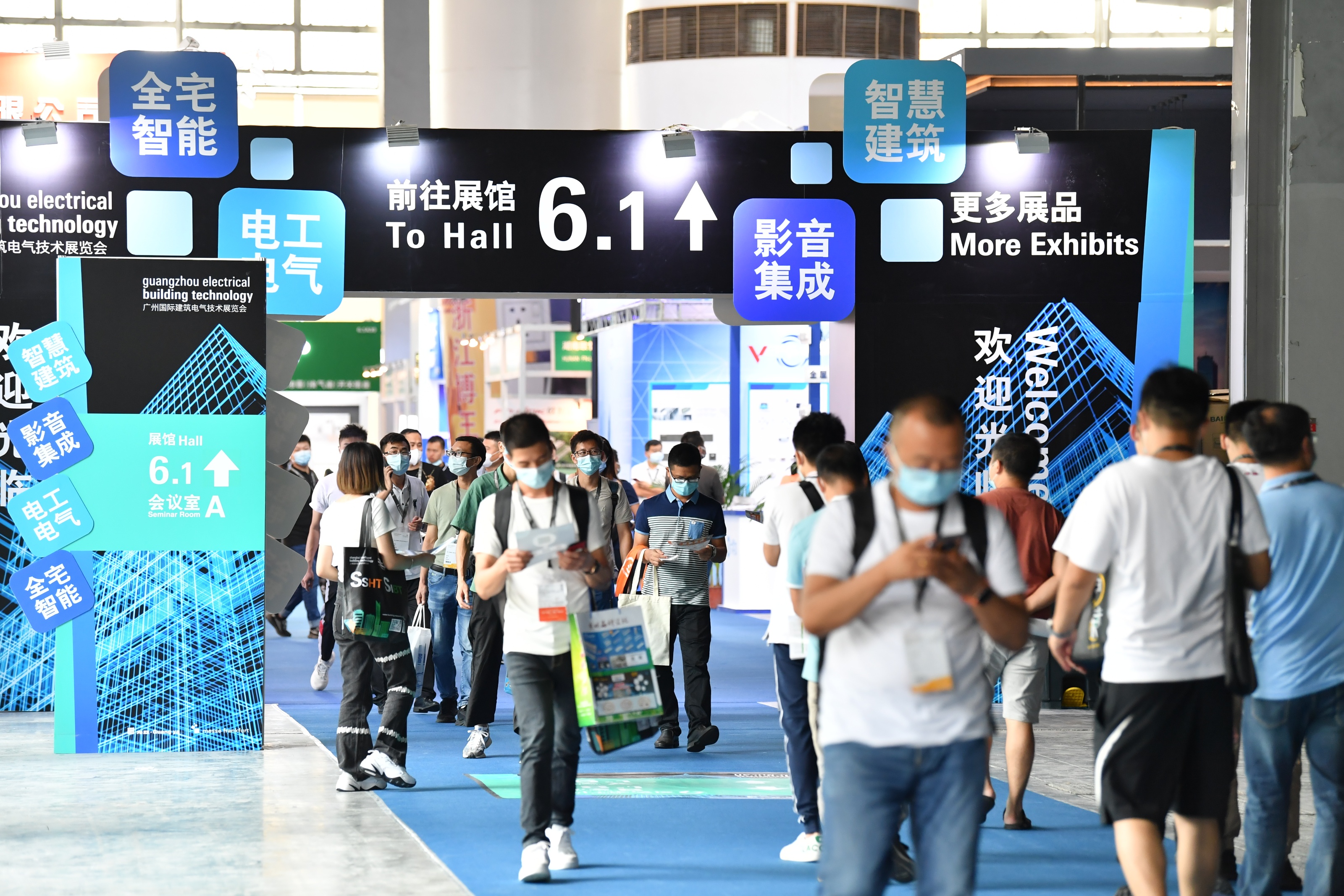 Participants' comments
The exhibition has gone very well for us this year. We had booths at both GEBT and GILE and they attracted a lot of visitors with enquiries about our technology, product solutions, supply chain and factories. Tuya's aim is to reduce the cost of being smart, which also meets the expectations of many of our clients. We believe the Powered by Tuya ecosystem and smart scenario abilities will further meet the demand of the fast-growing market.
GEBT has become a must-go event for industry players. The fair serves as an important occasion for them to observe new industry trends and developments. Through this seminar and the fair, it's important that the audience are exposed to different ideas and new inspirations. Due to the pandemic, people are spending much more time working and entertaining at home so the demand for smart home solutions increases.
I joined this summit to listen to each speaker's unique insight, which covered the field of smart home as well as the broader field of IoT and smart building. All speakers' topics were related to smart home so the analysis coverage was wider and I could learn more about other fields. GEBT is a very well-known trade fair that gathers businesses from all over China with their unique products, so the fair reflects the progress of the industry, while the exhibitor booths and fringe programme events like this summit are mutually reinforcing.
This is our first time visiting GEBT. It is a leading trade fair in the industry, so we can explore new products and learn more about the latest market trends here. We have found some innovative products already in the intelligent building space, especially to do with cultural tourism lighting, and have placed some orders. Being held concurrently with GILE is definitely beneficial for us to seek greater business opportunities. All in all we give a high appraisal of the fair, and will be back next year!
Fair impression 2021
We have many impressions of products, events and encounters. Here you will find a selection of pictures of the Guangzhou Electrical Building Technology.