Asia's premier platform for the electrical engineering, building and home automation markets
Guangzhou Electrical Building Technology 2019 will hold its 16th edition during 9 – 12 June 2019 in China Import and Export Fair Complex.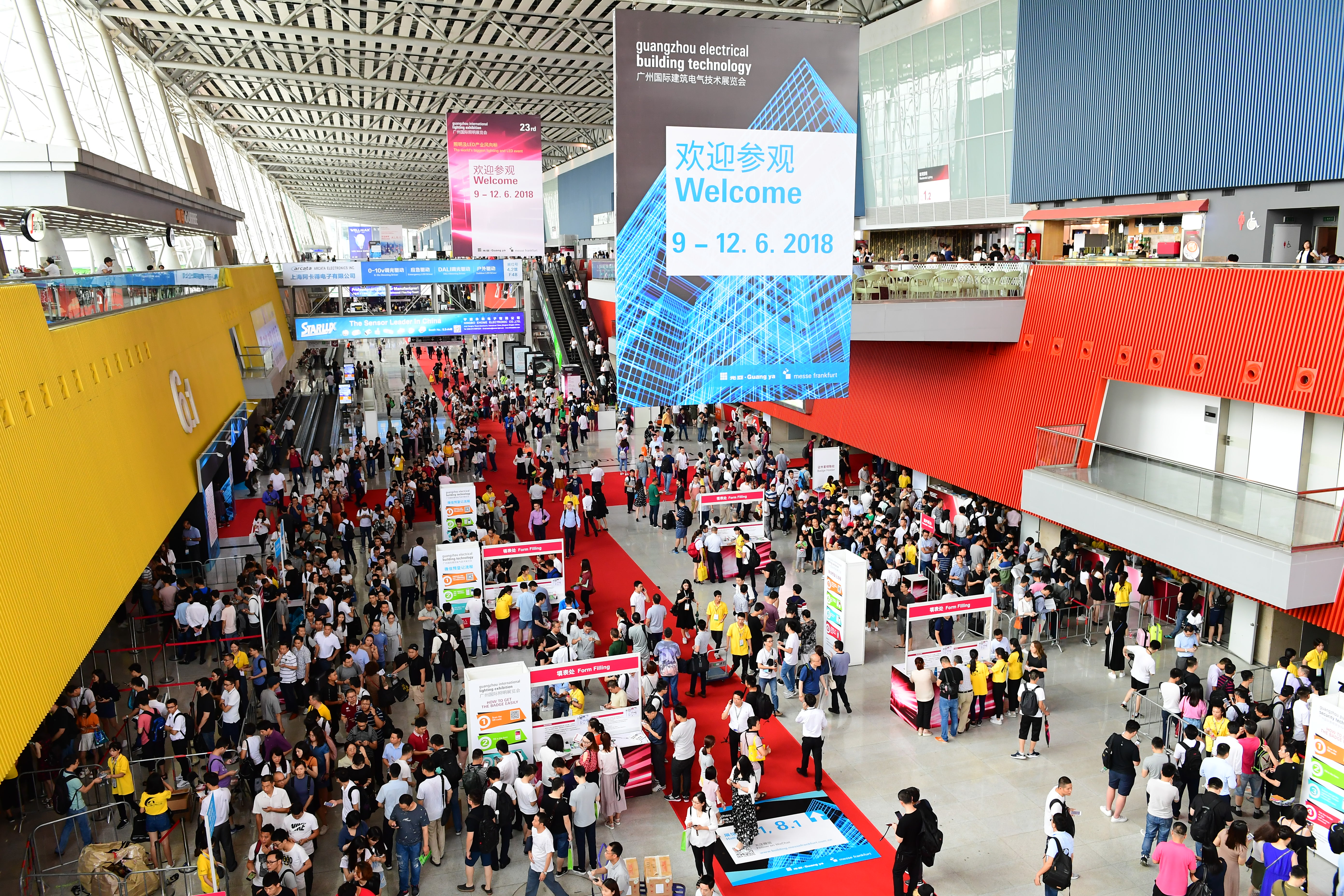 The 2018 show welcomed 220 exhibitors from all over the world. Together with the Guangzhou International Lightning Exhibition 2018, the two shows welcomed 165,998 visitors from 129 countries and regions.

To highlight development trends for smart cities, energy saving and building efficient technology, the 16th edition of Guangzhou Electrical Building Technology will cover the sectors of power supply and energy management systems, electrical engineering, building and home automation as well as smart homes.
GEBT 2019 continues receiving the strong supports from renowned industry associations globally, holding a series of the customised concurrent seminars and networking events, exploring the development trend of the fast-growing China's building technology market, and expanding more business opportunities for industry players.
Participants' comments
The fair a must-attend event for me as I need to keep pace with the market's trend and acquire latest technologies. On the first day morning, I have already located three service providers that were of my interests, there products came in great qualities and competitive prices, I will definitely place some orders these manufacturers. I will recommend GEBT to everyone who plans to source or network in China for lighting and smart home related products.
We have chosen GEBT as our stepping stone because we thought it could give us a cross-section view of the market. The result turned out to be very satisfying. We saw a huge demand for smart home controls at the fair, buyers from various end-markets came over and talked to us, and they expressed great interests to our products.
Apart from the exhibition itself, I found the concurrent programme very useful in giving me new insights and knowledge. I work with an interior design provider so my job involves a lot of indoor solutions projects that combine lighting and smart appliances.
Throughout the past few days we have received great numbers of enquiries at our booth which showed there was a hunger for information. I will say we are very satisfied, and we expect that we will be back next year.
Fair impression 2018
We have many impressions of products, events and encounters. Here you will find a selection of pictures of the Guangzhou Electrical Building Technology.