+++ Announcement: New show dates for Guangzhou Electrical Building Technology  +++
Guangzhou Electrical Building Technology 2020 will be held from 10 – 13 Oct 2020 at the China Import and Export Fair Complex, in Guangzhou. 

Click here for more details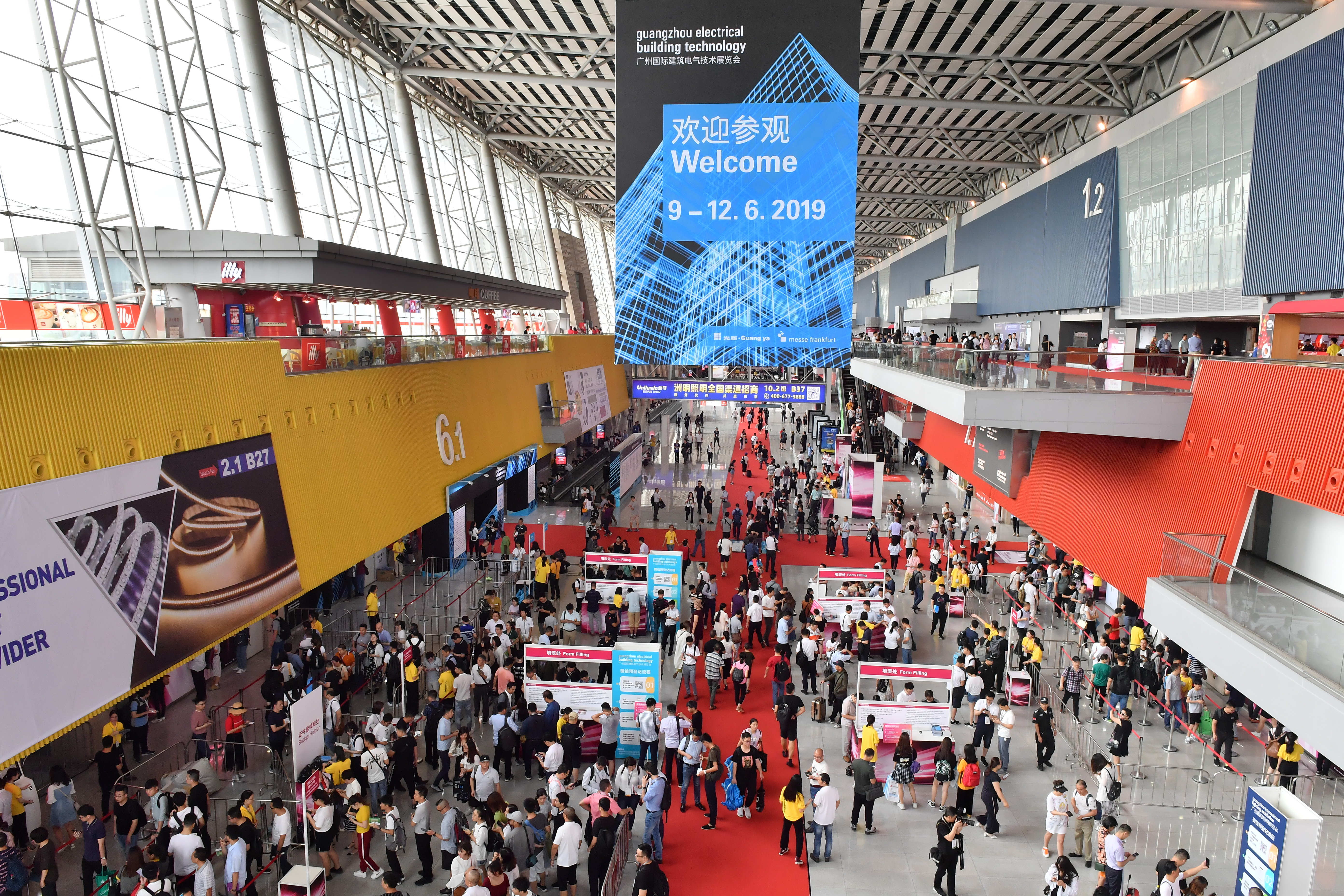 Asia's premier platform for the electrical engineering, intelligent building and smart home markets
The 2019 show welcomed over 240 exhibitors from all over the world. Together with the Guangzhou International Lightning Exhibition 2019, the two shows welcomed 172,856 visitors from 133 countries and regions.

To highlight development trends for smart cities, energy saving and building efficient technology, the 17th edition of Guangzhou Electrical Building Technology will cover electrical engineering, intelligent building and smart home markets.

GEBT 2020 continues receiving the strong supports from renowned industry associations globally, holding a series of the customised concurrent seminars and networking events, exploring the development trend of the fast-growing China's building technology market, and expanding more business opportunities for industry players.
Participants' comments
This is our fourth year exhibiting at GEBT. Compared to other exhibitions, GEBT has a more specific audience and responds effectively to the upcoming trends in building technology. I also noticed an increasing number of overseas buyers in the past two years. Only a few hours after the fair commenced, I had already received inquiries from two overseas visitors. I believe GEBT's overseas visitors are all quality buyers, as their visit to China demonstrates their eagerness in purchasing.
GEBT is where I meet our clients, so we do not have to visit them one by one. This exhibition attracts buyers from Guangdong, Guangxi, Hunan and Fujian provinces, as well as overseas visitors from Indonesia, Philippines, Malaysia, Singapore and more. GEBT attracts mostly business-oriented visitors, and we have already connected with approximately 10 overseas buyers on the first day.
I have been participating in this exhibition for over a decade. As one of the key exhibitions in the industry, GEBT encompasses almost all smart home-related products and technologies, and I could discover the latest trends here which clearly indicate my future direction of work.
Most of the seminar attendees here today are industry professionals, and the solutions Zigbee Alliance offers are exactly what this group of people are looking for. In this seminar, both we as speakers and the attendees are able to learn critical information which encourages communication between both parties. And as an exhibitor, we have noticed that visitors are significantly more knowledgeable than before as they mostly came with questions instead of just browsing. It shows that GEBT has reached a new high in the industry in terms of quality.
Fair impression 2019
We have many impressions of products, events and encounters. Here you will find a selection of pictures of the Guangzhou Electrical Building Technology.